🌎 Free worldwide shipping on all orders over 100USD! 🛫
Picnic Backpack Total Black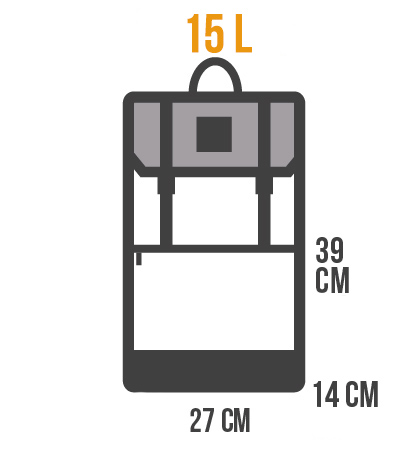 Our new Backpack to take your Mate equipment!
Made with the perfect height to take a thermo, the Mate and a good bag of delicious biscuits ;)
On the outside it has a pocket with zippper and two at the sides.
It also counts with a lid and two plastic buckles.

Perfect for the Mate and for use it everyday!

Super comfy thanks to its straps and its cushioned back, made with comfortable and fresh materials.
Doesn't matter if you want to travel around the world, or if you choose to run the largest marathon ever, because this backpack is gonna be with you for a long long time. It is made with double reinforce (it is 100% more resistant than normal canvas).
You can also take all the books and cameras you want, because this backpack is made with a reinforced seams, made to hold everything!
And if something happens, all our models have WARRANTY!

Made in ethically responsible workshops in Buenos Aires, Argentina.
FREE International Shipping for all orders overs $100 USD (and you can expect your order to arrive within 3 to 10 business days 😎).
Anything under $100 USD will have a flat fee of $35 USD per order.