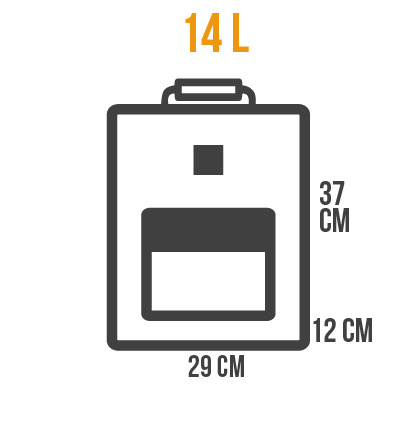 The perfect backpack to organize everything! Books, computer, and also for feeding bottles and diapers!
It has a total of 11 pockets!
It opens like a book, so you can find everything quickle and without mess ;)
The pockets are very different and versatile, they are amazing for all your stuff!
2 pockets with zipper, 1 made of net, 1 soft and cushioned for your laptop, 2 at the sides for bottles, 1 on the outside with zipper and a hook for keys.
It's not only very functional, it also looks good on anyone! Doesn't matter ir you're a woman, man or a dolphin ;)

Doesn't matter if you want to travel around the world, or if you choose to run the largest marathon ever, because this backpack is gonna be with you for a long long time. It is made with quality PU leather.
You can also take all the books and cameras you want, because this backpack is made with a reinforced seams, made to hold everything!
And if it something happens, all our models have WARRANTY!

Made in ethically responsible workshops in Buenos Aires, Argentina.
FREE International Shipping for all orders overs $100 USD (and you can expect your order to arrive within 3 to 10 business days 😎).
Anything under $100 USD will have a flat fee of $35 USD per order.